Do You Suffer From
Any of the following conditions? If so, we can help!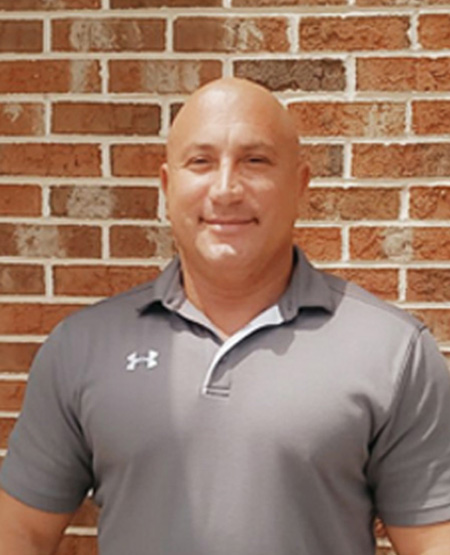 Meet Dr. G
Dr. Glassman is a native of Dartmouth, Massachusetts. Over the last 18 years he has made a name for himself in Gwinnett County and the surrounding Atlanta area. Because of his extensive education in Neurology, Physical therapy and Personally being part of a Pain management clinic for years; He diagnoses like a 'Neuro/Orthopedist." stated Dr. Kim M.D. He has been voted Best of Gwinnett for "Best Chiropractor", 8 out of 10 years. His mission is to make every patient feel like they are joining his family when they come to him for care. The feedback he hears from patients over and over again is: "Thank you for treating me like a person and not just another number."
Dr. Glassman became interested in pursuing a career in chiropractic medicine after repeatedly witnessing the failures of conventional medicine and the adverse effects of pharmaceutical drugs on his loved ones. He completed his doctorate, and with a passion for creating health through an integrative medical-chiropractic model, he established Hamilton Mill Family Complete Care.
DID YOU KNOW...
STAYING HYDRATED IS CRITICAL
TO YOUR HEALTH
Dehydration Causes Dry Skin, Headaches, Muscle Cramps, Dry Eyes And Many More Symptoms. Our Recovery IV Infusion Treatment Will Help You Get Hydrated And Feel Refreshed.

Over 20 years
in business

We Treat You Like
Our Family

Voted Best of Gwinnett
Chiropractor 9 times

Comprehensive
Care Provider
Healing Starts HERE!
I'm in agreeance with every positive review here. The best on the east coast. Excellent at every part of what they do. I really do recommend them to everyone I here is in need of chiropractic or medical care. Love you guys!
Nothing but perfection all the way around. Front staff was super nice and helpful. Dr. Glassman was very informative and explained his processes along the way so you are never unsure of the next movement. He explained x-rays and even found an injury from an accident I had that was actually never cared for. The relief I felt today was so immense it brought me to tears. Good tears that is. I look forward to my continue care here.
Chelsea Vivas Rodriguez
2022-05-26
Dr. Glassman and staff were amazing. I have a "rare" (under taught) connective tissue disorder; ehlers danlos, and have never come across a chiropractor who is familiar. Dr. Glassman was very knowledgeable on my disorder and how to treat me without further harming my muscles and joints. highly recommend!!
Ashrafah Anderson
2022-05-15
Holly Rigley. Hamilton Mill Family Complete care is an absolute great facility. The staff is kind and diligent. Holly Rigley, the Nurse Practitioner, takes her time with her patients. She doesn't just treat you and rushes you out so she can see the next patient. She answers your questions and gives you articles to read about the treatment you're interested in receiving… This place is AMAZING!!! Check it out for yourselves.
There's honestly way too many good things to say about this place. Dr. Glassman himself is just awesome. He cares about his patients. He's professional, experienced, fun, and most important he listens to you. I've been to several chiropractors who just give you standard little adjustments just so you keep coming back and even if you tell them what's bothering you, they say your body needs to work into it. That's not the case with Dr. Glassman. He makes you feel amazing walking out the first appointment. He's helped with my migraines and back pain. And every adjustment is tailored to how I'm feeling that day. He'll do all the adjustments you need and no attitude. You'll never feel rushed here but he's quick too. His adjustments are accurate and not painful because he knows the exact pressure to give. Also Andrea and Fitoree are really sweet and make the office run smoothly. All over love this place and will continue to come back whenever I need it.
Very professional, honest, quick, and thorough
Brittany McCall
2022-04-27
Miracle worker!!! I am 8 & 1/2 months pregnant. I went to Dr. Glassman after I found out my baby was breech. My husband did some research on the Webster technique & Dr. Glassman knew exactly how and what to do. He made me feel so comfortable & assured me nothing was going to hurt me or the baby. I went in on a Monday & got adjusted, had my ultrasound that following Tuesday & she had flipped!!!! Totally healthy & ready for natural birth! We were jumping for joy because we were trying so hard to avoid a C - section. On top of that amazing news, the pressure was lifted off my back almost instantly! 1000000% recommend!
Everyone there was very friendly. Looking forward to seeing positive results from my Biote shots.
Hamilton Mill Family Complete Care
3515 Braselton Hwy E-2, Dacula, GA, USA
Have A Question ?
Contact Us Now