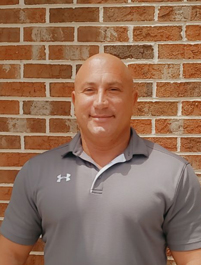 Dr. Russell J. Glassman, Clinic Director
Owner, Hamilton Mill Family Complete Care, Doctor of Chiropractic Medicine
Dr. Glassman is a native of Boston, Massachusetts. He has made a name for himself in Gwinnett County and the surrounding Atlanta area not just by providing comprehensive therapeutics, but also for his excellent bedside manner. He has been voted Best of Gwinnett for "Best Chiropractor", 5 of the last 7 years. His mission is to make every patient feel like they are joining his family when they come to him for care. The feedback he hears from patients again is again is, "You listen and care. Thank you for treating me like a person and not just another number."
Dr. Glassman became interested in pursuing a career in chiropractic medicine after repeatedly witnessing the failures of conventional medicine and the adverse effects of pharmaceutical drugs on his loved ones. He completed his doctorate, and with a passion for creating health through an integrative medical-chiropractic model, he established Hamilton Mill Family Complete Care.
He utilizes a variety of treatment methods, which enables him to provide personalized care to a diverse patient population with varied concerns. He is comfortable treating everyone and everything from infants to the elderly, housewives to bodybuilders, car accident injuries to weekend warrior pains, experienced chiropractic patients to newbies. He also knows his limits and has developed relationships with the top orthopedists, neurologists and pain management specialists in the area to ensure patients always receive the care they require.
He has researched and purchased the latest medical devices from class 4 laser treatments to top of the line spinal decompression units to speed your rehabilitation. His knowledge of the newest disc treatment methods allows for recovery from painful degenerative disc conditions and can help patients avoid more invasive therapies.
He is also passionate about sports rehabilitation and has extensive experience giving strength and agility back to athletes. He has diverse experience treating athletes ranging from students all the way to professionals. He also proudly serves as a volunteer member of the medical staff for the Mill Creek High School football team.
If you need help recovering from pain or just want to optimize your bodies functioning, Dr. Glassman is here to help you.