Much like many occupations or subjects people don't know much about, chiropractors are the victim of many myths. Some things you hear may be true, some may be 1 in a billion outcomes and some are just flat out lies. Hamilton Mill Family Complete Care wants you to know that you are always in good hands with them and would like to dispel some of these myths.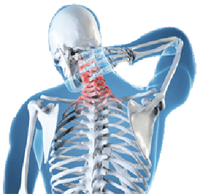 CHIROPRACTIC CARE IS PAINFUL
The majority of patients that visit a chiropractor for the first-or hundredth-time generally look forward to going and leave with a sense of relief, not pain. There are certain joints in your body that tend to get "locked up" and an adjustment can loosen those areas and really make your pain more manageable.
CHIROPRACTORS ARE EXPENSIVE
This one is only true if you're paying your expenses out of pocket. However, many chiropractors have monthly plans that are extremely affordable and the majority of them accept health insurance. Unlike primary care physicians, chiropractors aren't typically going to refer you to another doctor. They're there to do all diagnoses and treatments in house.
CHIROPRACTORS AREN'T AS EDUCATED AS REAL DOCTORS
This couldn't be further from the truth. Chiropractic education actually requires more class hours than medical doctors. So, rest assured chiropractors are fully educated and carry insurance against liability just like physicians. One of the main differences in physicians and chiropractors is the methods in which they treat patients.
ONCE YOU START TREATMENTS YOU CAN'T STOP OR YOU'LL REGRESS
Another myth busted. Many patients see results from the first visit on, and then decide to keep going. However, many patients go for the course of their injury and when their treatment is finished and they're healed, they cease to come, but their injury is still healed.
ADJUSTMENTS ARE ONLY FOR BACK PAIN
Again, another complete falsity. From correcting hip displacement to making your legs the same length, chiropractic visits are so much more than just spines. Sciatica, neck pain and auto accident injuries are common physical problems that are treated in chiropractic offices.
MEDICAL DOCTORS DON'T LIKE CHIROPRACTORS
All across our nation hospitals keep chiropractic doctors on staff and chiropractic offices have doctors on their staffs. Both types of doctors are much more comfortable working with each other now that chiropractic treatment has proven to show major positive results.
Most, if not all, chiropractors focus on non-invasive treatments of spinal and joint pain and discomfort. Working with medical doctors, nurse practitioners and a love of healing, chiropractors help align bones and improve posture. Chiropractic offices typically offer a wide range of services from pain management and spinal decompression to physical therapy and massage.